Safety for all –
anywhere, anytime
History
Armed with a passion to create a safer world, and a team of professionals with a combined experience of over 100 years' in technology, communications, personal safety & security; Omnipolis provides global solutions to empower individual people, businesses, and the society at large.
The name 'Omnipolis' is inspired from two words 'Omni' which means everywhere, and 'polis' which is a European form of police.
Over a decade ago, we began as a platform focused on helping organizations respond to their emergencies related to police. Over 850+ organizations have trusted us and believe in the effectiveness of our human-backed, technology solutions.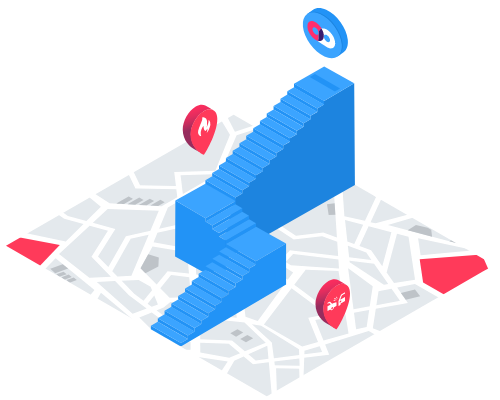 Growth Story
In the new decade, we wanted to extend our proven solutions to reach every person. So, we expanded our offerings and now have a suite of safety solutions including an intelligent emergency platform for organizations, a personal safety app for individuals and industry-specific safety devices & services. These solutions help people in an emergency to connect with their friends and family, as well as seek help from emergency responders, anywhere and anytime. All our safety and emergency redressal solutions are backed by the technology-powered Omnipolis Emergency Monitoring Center which is manned by expert and empathetic professionals to ensure speedy redressal, round the clock.
We are also growing our geographic presence to improve the overall safety fabric of India. Omnipolis is approved by the Department of Information Technology & Communication, Govt. of Telangana in a public-private-partnership model to safeguard individual & organizations in the state. We are expanding our outreach and are working with multiple other state governments, to solve the law & order situation and to aid 'Dial 100'. One of the largest issues that 'Dial 100' faces is a staggering number of 'false emergencies'. We use advanced data analytics to identify data asymmetry and reduce these false emergencies. Our intelligent technology and data analytics solutions provide quick and precise information to emergency & first responders, to ensure faster response and redressal. Our innovative technology solutions as well as our integration with the local law enforcement and emergency response teams, is what ensures that the first responders are able to reach the scene within minutes of a real emergency being triggered.
We believe in providing exceptional and dependable services that can transform the larger ecosystem and enhance India's safety standards, to a global level. We aim to foster an environment of safety and security, a culture of preparedness and build a safe community.
Our Guiding Principles
Integrity
We honor our commitments to our clients, partners, employees and shareholders, with honesty and integrity.
Trust
We endeavor to earn and respect the trust that our clients have in us, by ensuring to deliver a sense of security and peace of mind.
Excellence
We challenge ourselves to keep innovating and creating intelligent products and delivering respectful and responsive services.
meet our amazing team
The Faces Behind our Success
Person One
CEO
Person Two
COO
Person Three
COO
Person Four
Designation
Person Five
Designation
Person Six
Designation
Participate in our Safe Community Initiatives and become an 'Omnicityzen'